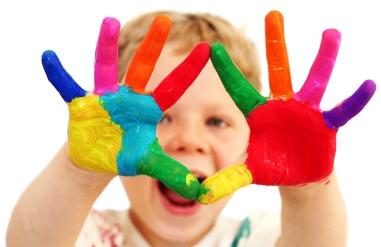 For children ages 3-5 years
Hands Are Not For Hitting is a free, interactive conflict resolution and anti-violence program. The program runs for a minimum of one hour, one time a year in pre-school and early education classes. The program is designed to help children ages 3-5 years express their emotions in a safe and non-violent manner. The projects will vary from group to group depending on the needs of the daycare or preschool, but there will always be a book reading revolving around feelings.
For more information or to schedule a visit to your school/classroom, please contact Tiffany at (802) 442-7007.