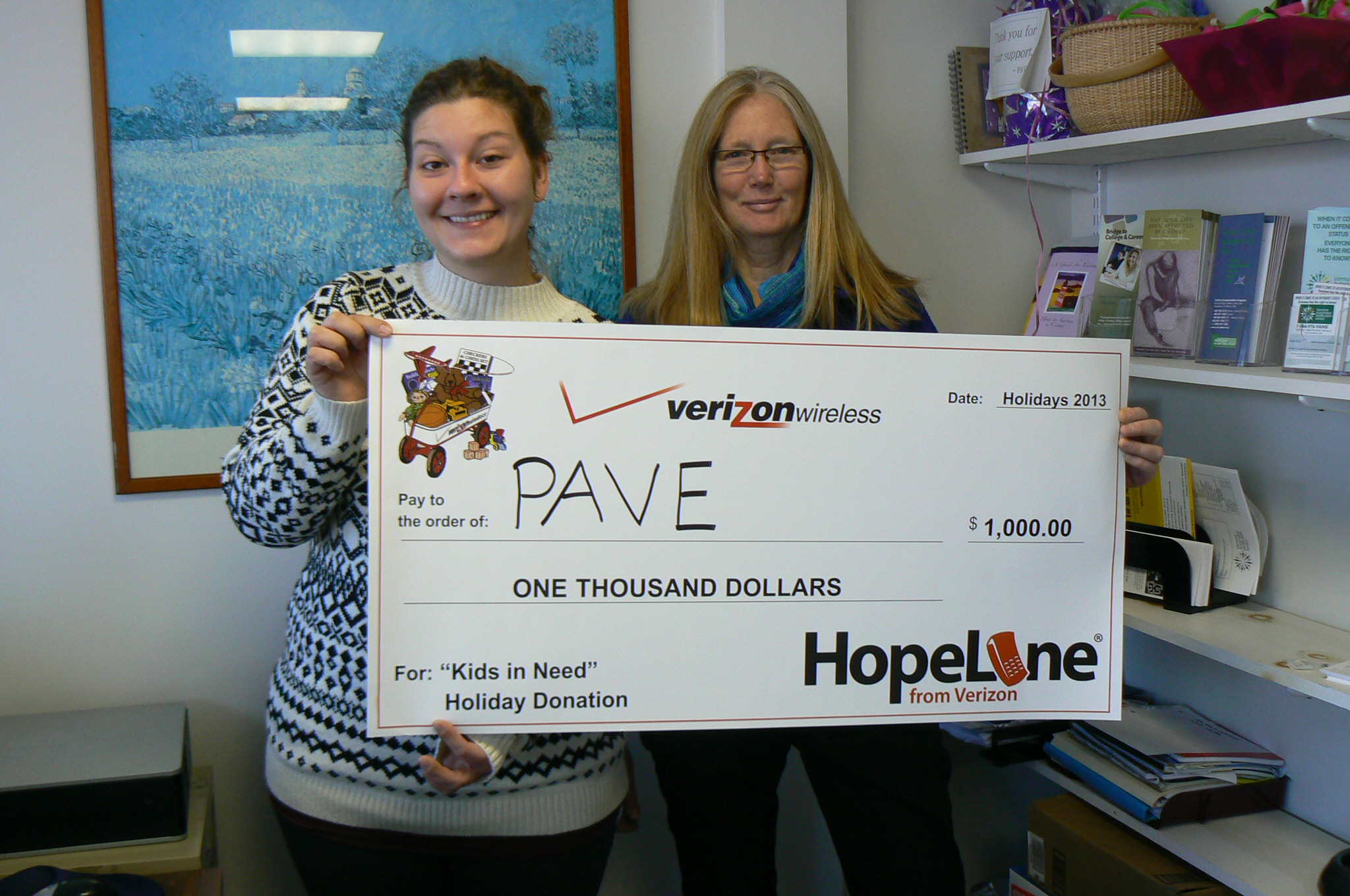 PAVE along with  HopeLine from Verizon Wireless collects used cell phones, batteries and accessories. Proceeds from the HopeLine Program are used to provide emergency cell phones and cash grants for local shelters and non-profit organizations that focus on preventing domestic violence, raising awareness, and supporting survivors and their families.
In December 2013, just in time for Christmas, PAVE received a check for a $1,000 grant from the Verizon HopeLine program. Lauren Wilcox and Sandy Kelly (left to right) of PAVE are overjoyed to display this oversized check. This grant will be used specifically for survivors of domestic violence to purchase a gift or needed personal item for their children. What a wonderful message of Hope to share during the holiday season. Thank you, Verizon!
Emergency cell phones are available through our office to PAVE clients in need on a first come, first served basis.
Learn more about Verizon HopeLine HERE.