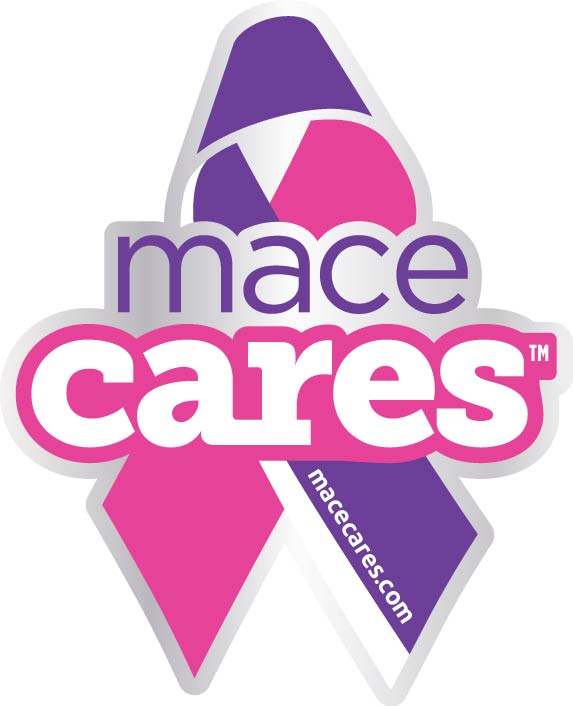 The Mace Cares program was established as a way to provide support and assistance for individuals at risk throughout our communities.
A portion of the proceeds from the sale of Mace Hot Pink self-protection products will be donated to charitable organizations, including PAVE. On February 7, 2014, PAVE received a check from MACE for $3,333.33.
Learn more about the MACE Cares Program HERE.